Let's be honest, we have all read articles or watched clips of gender reveal parties. You already may have some ideas in mind of how you would like to host yours.
There are many great gender reveal ideas in 2022. However, with so much choice it can be hard to decide which are the best gender reveal ideas for you.
Let me inspire and guide you with some very creative and unique gender reveal ideas.
Related Post: Positive Pregnancy Test, Now What?
Here are a list of 15 fun gender reveal ideas for parents
1. Gender reveal pinata
Add some blue or pink confetti inside the pinata then when it's the moment for your big reveal you either hit the pinata or pull the strings attached and it's that simple.
2. A beautiful keepsake card
Get a beautiful card from a local card shop. Ask the sonographer to write down a gender reveal message in the card and ask them to place the card in an envelope during your sonogram. You can then open the card later with your family and friends.
If you're unsure what to ask the sonographer to write in your card, just ask them to keep it simple (like the message in the card below). You can also ask them to add a poem or a quote if you would prefer.
Related Post: Newborn Clothing Checklist Of All Basic Baby Clothes
3. Have cupcakes or a big cake Gender Reveal
You can simply visit a local bakery and ask them to bake you a cake and fill the cake with your choice of filling e.g. blue or pink colour smarties or sponge. To make the cake extra pretty, make sure to add a cake topper on a big cake.
If you choose to have gender reveal cupcakes instead of a big cake, then your guests can also be part of the actual gender reveal.
Related Post: When To Tell Work You're Pregnant (And Tips On How)
4. Try an all included gender reveal party package
Host a gender reveal party with this party set that comes with pink and blue balloons, confetti, blue and pink pom poms and a photo booth etc. All you need to do is fill the balloon to pop with the appropriate colour confetti to match the gender of your baby.
5. Powder and confetti cannons
Cannons are a very popular choice of gender reveal ideas for parents. They are exciting, decorative and make a mini explosion, which is probably why they are so popular. These particular cannons come with smoke and confetti inside for the big reveal.
6. Gender reveal balloon
Another popular choice is a gender reveal balloon to pop. These balloons come with blue and pink confetti when ordering. All you need to do with these is fill the balloon with the appropriate colour confetti when they are being blown up.
Related Post: First Time Mum Checklist
7. Gender reveal box
Simply use an old box that's big enough to put some blue or pink balloons in. You can decorate the box with these beautiful gender reveal stickers to make it more attractive and special.
8. Fireworks gender reveal
Fireworks are an extremely eye-catching and exciting idea for a gender reveal party. I'm sure all your guests will be waiting in suspense to see if the fireworks explode either blue or pink.
You will have to buy the fireworks from a licensed seller and make sure they are used in a safe environment.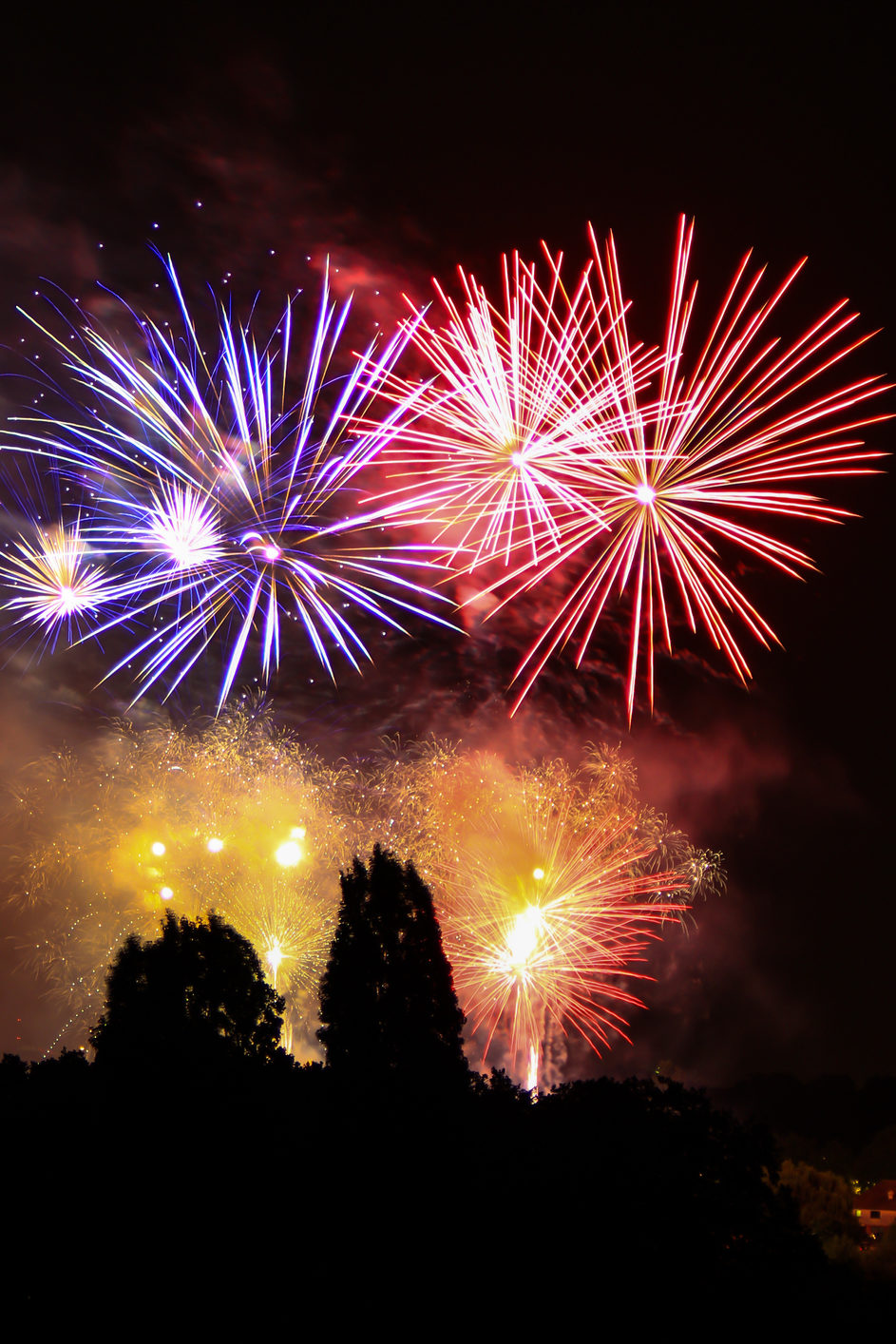 9. Have a gender reveal paint fight
Get some non-toxic blue or pink paint that you and your partner can spray each other with using a non-see through squirt bottle.
Otherwise you could use a blank canvas to aim the paint at. For guidance on how to have a paint fight gender reveal, have a look at A Crafted Passion and Project Nursery.
10. Exhaust powder
Made from Corn Starch and food colouring, these blue and pink powders are safe and non-toxic, plus they are specifically for use on cars for gender reveal.
To use these powders for a gender reveal, you can place the powder in bags, lie them on the road and do a car burnout over them. This method is definitely on the list of fun and unique ways to reveal gender.
11. Science experiment liquid
If you're looking for other unique ways to reveal gender, then Fun Science has a method using a red cabbage, a clear bowl, a spoon, acid such as vinegar for a girl and alkali such as bicarbonate of soda for a boy.
Check out Fun Science for the method on how to do this amazing science experiment gender reveal.
12. Gender reveal scratch cards
As explained in the name, all you need to do with a gender reveal scratch card is simply use a coin or something metal to scratch the card to reveal the sex of your baby.
Amazon have a set of 10 blue or pink gender reveal scratch cards so a group of your family and friends can take part in finding out your baby's gender together.
13. Exploding football
This exploding football is a highly unique gender reveal choice. If you're excited about having a smoke bomb gender reveal and you're a football fan, then this may be your ideal way of revealing the sex of your baby.
14. Smoke grenades gender reveal
What is more of an exciting way to reveal your baby's gender than a smoke grenade?!
These fantastic gender reveal smoke bombs are simply perfect for adding colour and excitement to your special day. This is definitely close (if not) at the top of the list of the best gender reveal ideas.
Related Post: 20 Baby Shower Venue Ideas To Inspire You
15. Gender reveal party game
So this final one is just for a bit of fun to add to your gender reveal party. It's a guessing game for guests to take part in before the actual gender reveal. Why not use this game to see what your friends and family think you're expecting before the big reveal?
So you can be as prepared for pregnancy as possible, check out this Pregnancy Expectations Vs Reality (By Trimester) blog post.
What do you think of this list of gender reveal ideas?
I hope you have found your preferred method from this list of cool gender reveal ideas (many of which are trending in 2022).
You can find more creative gender reveal ideas on Etsy. Another great idea for your gender reveal party is to add some cute gender reveal quotes – Find Your Mum Tribe have some examples.