Are you looking to give a gift or card to an expectant mother and you're struggling to find the right mother to be wishes to say. You know you want to say something sweet, kind and sentimental, plus something more than just the generic "Congratulations".
Here are a few loving poems and wishes created by me for a mother to be that will make her feel very special. These messages are intended to congratulate the soon to be mum and tell her what a wonderful job she's doing. She'll very much appreciate the time and effort you've spent in giving her a message that's sweet and sentimental.
How you can use these mother to be wishes and poems
You can add these messages or poems in your baby shower card for the expectant mother or put the message on a gift tag for her. You can also right click on a poem below, download it, print and frame it as a gift for the special mother to be.
Warm wishes for a mother to be
"There's no greater gift in the world than having a baby boy or girl. I congratulate you on your little bundle of joy and wish you both good health and fun times to enjoy."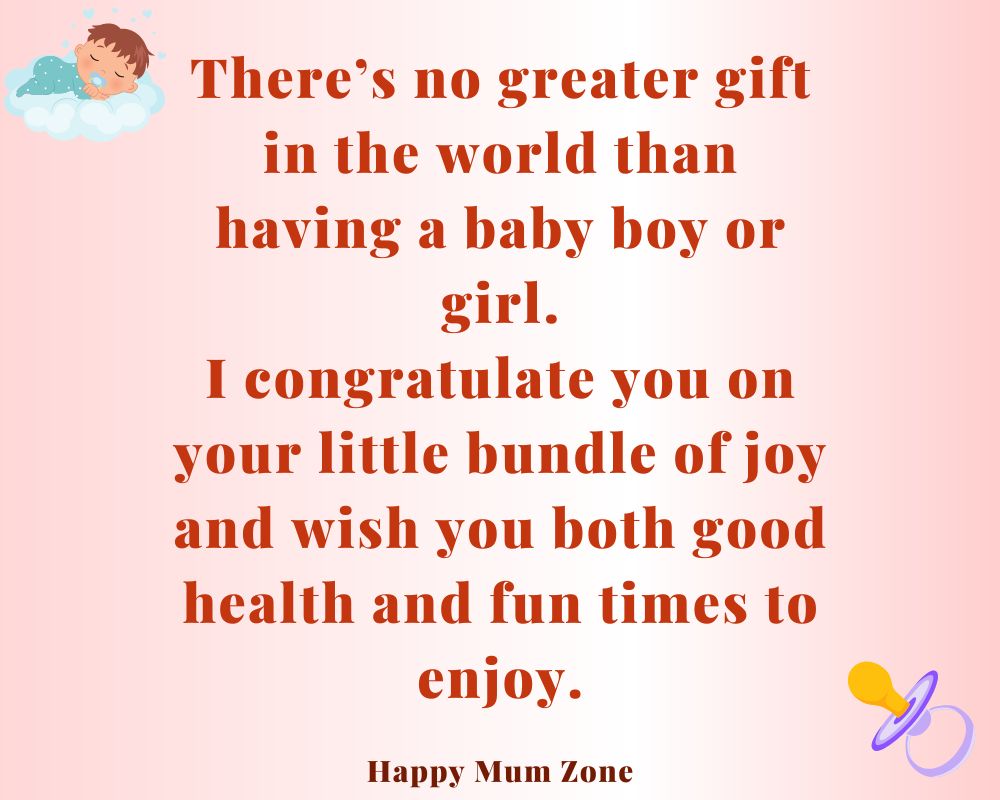 "A baby is a blessing to cherish for years to come. There's a bond that can't be broken between a baby and a very special mum."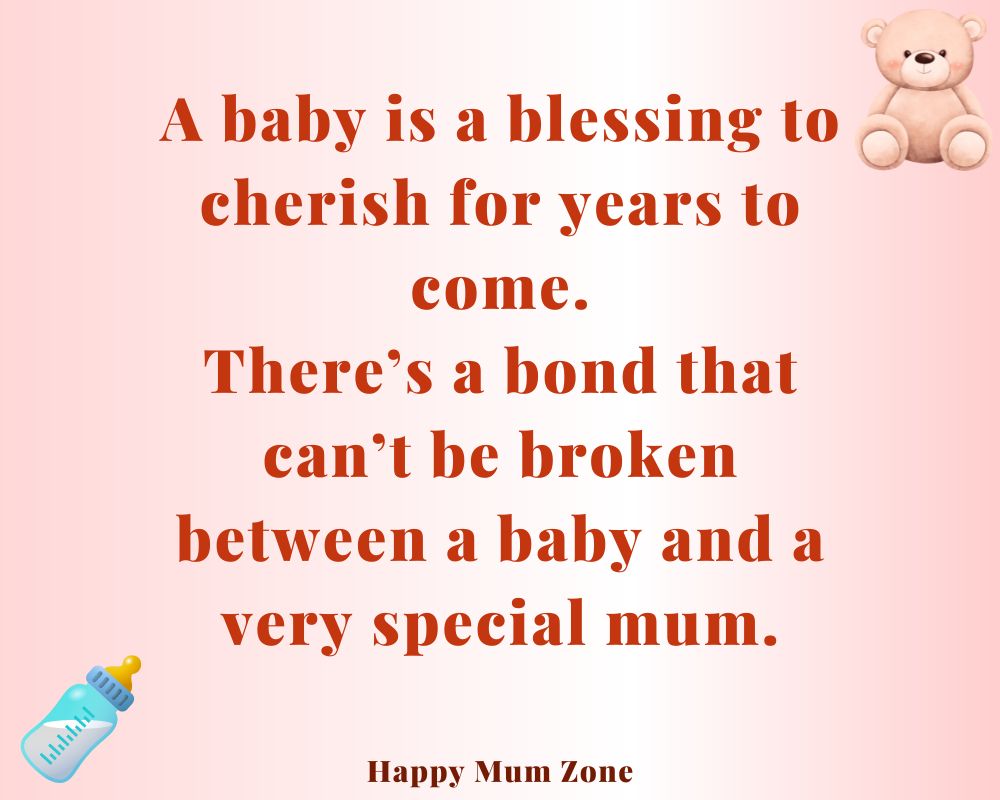 Poems about pregnancy
"Cherish these 9 months
They go so fast.
Each day only comes once
Not long do they last.
Make the most of your pregnancy
And enjoy each day
Your little miracle is soon on their way."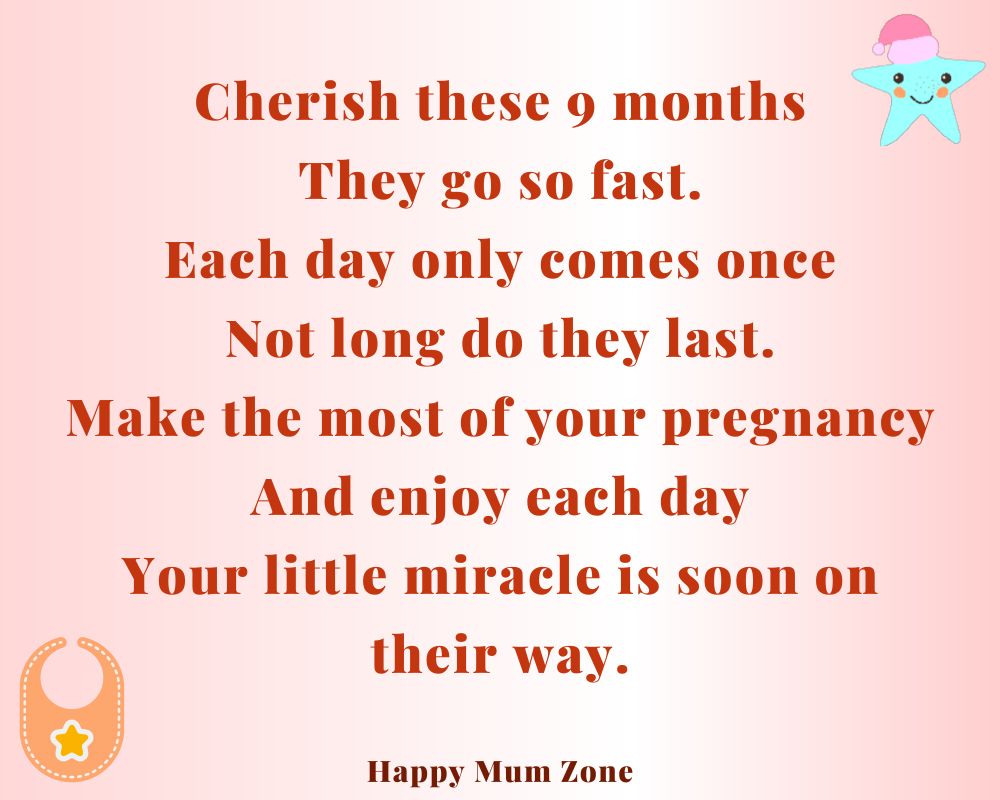 "Hello gorgeous mother to be
Beautifully growing a baby in your tummy.
Here's a little poem I made for you
For when baby's here and you've not slept a night through.
Remember you are an amazing mum
Always putting baby number one.
Your baby is blessed to have you
You give them heaps of love and yummy milk too.
I wish you well on this wonderful journey
Of becoming a mummy to your beautiful new baby."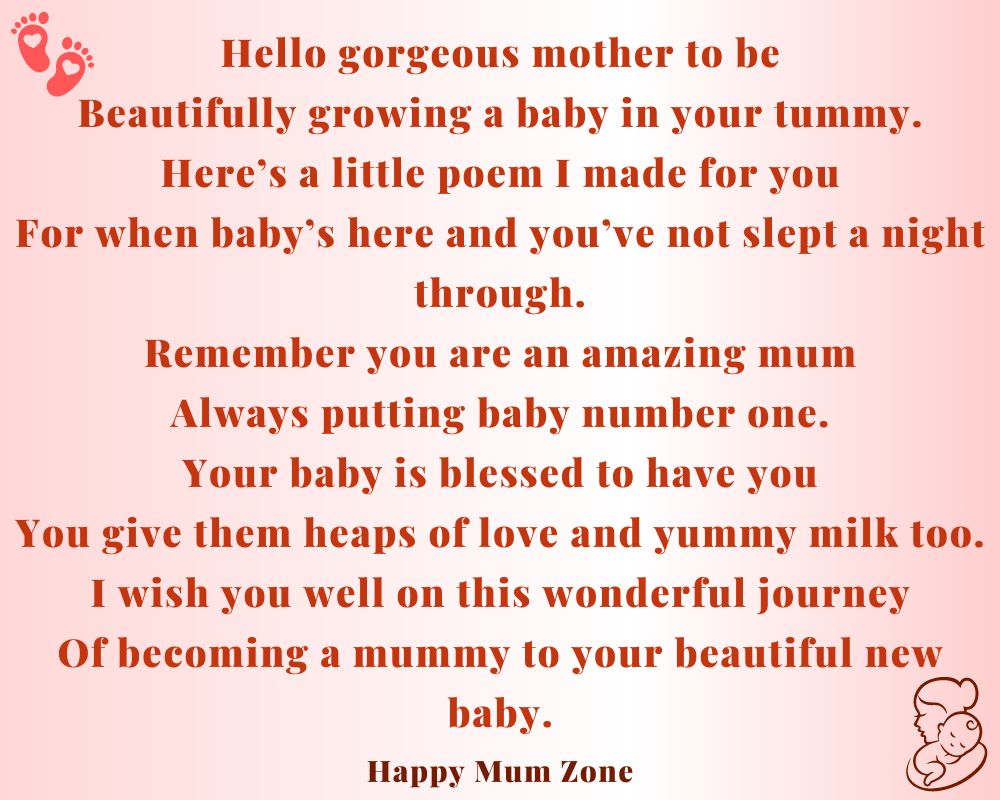 Here is a sweet poem from bump to mummy
"Hello mummy, how are you?
I hear your beating heart.
I'm growing bigger every day
Waiting for my life with you to start
How amazing it will feel to finally be in your arms.
Getting sweet kisses from you mummy
And resting my hand in your palm."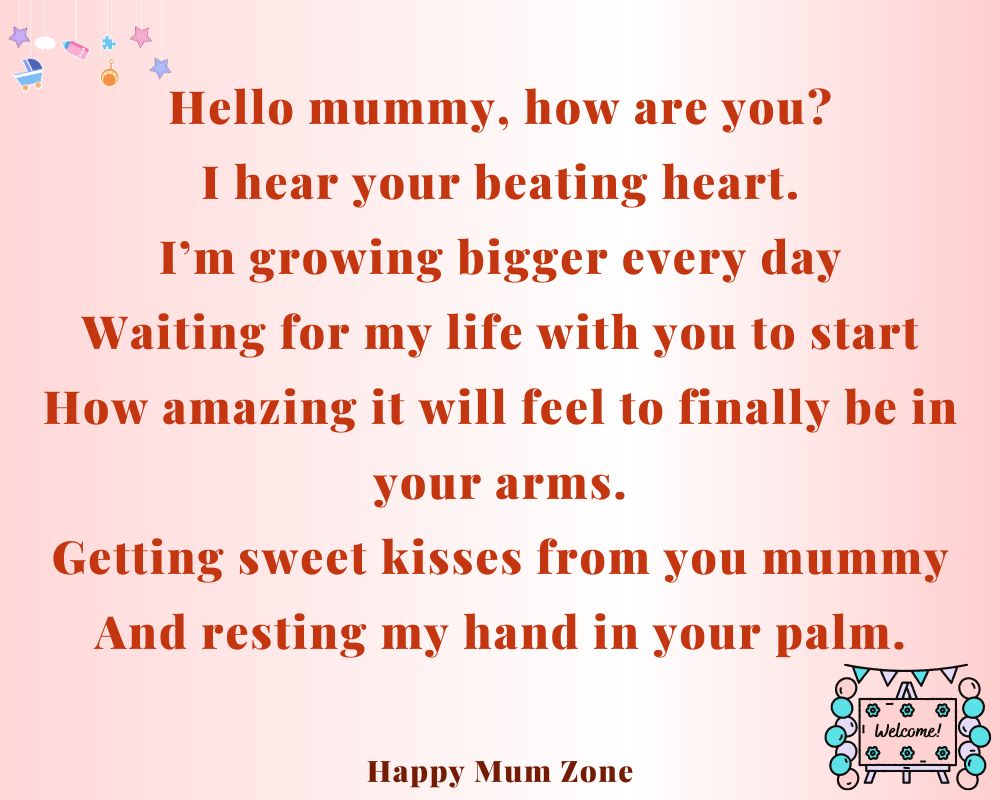 While you're giving warm wishes to the special mum to be, you may also want to give a lovely message of congratulations for the father to be too.
If you're planning to use these loving mother to be wishes at a baby shower, you may also be interested in the following posts to help you organise the special day:
18 Baby Shower Activities That Aren't Games
20 Baby Shower Venue Ideas To Inspire You
And if you're looking for a gift to give the expectant mother, here are all the baby and new mother essentials she will need.