Want an engaging activity to pass your favourite nursery rhymes from your childhood onto your toddler? Toddler's and pre-schooler's love nursery rhymes, hence why they love Cocomelon so much!
But sometimes we all need a break from screen time. And, I have the perfect set of screen-free nursery rhyme busy book activities that your little one will love.
These particular busy book activities will help to encourage your toddler to learn the words of popular nursery rhymes, completely free from their tv or tablet.
First I'll explain what a busy book is
A busy book (similar to a quiet book) is a folder for children with different worksheet activities. Busy Books are otherwise known as busy binders or learning binders – these are different names for the same thing.
Busy book activities can be used to create a learning binder for toddlers and pre-schoolers. They are made to be educational and engaging activities for young children.
Here's a short video of these nursery rhyme busy book printable activities to give you more of an understanding.
Here's why I believe Busy books are educational for toddler's and pre-schooler's
Busy books in general help to improve fine motor skills, cognitive skills and hand-eye coordination for young kids. Depending on the activities in the busy book, toddlers and pre-schoolers can learn in many ways, such as counting and spelling their name.
Busy Books can be for children of different ages
All busy books are different – some are for toddler's and some are for older children. I'd say this nursery rhyme book (that you can download below) is suitable for toddlers and preschoolers from ages 2-4 years.
Here's what you will need to create your own busy book
These nursery rhyme busy book activities are in digital form and so they will need to be printed out. This means that you can re-print the book at anytime if pieces go missing or get damaged.
You will need the following to put these busy book printables together:
A printer with colour and black ink to print the activities out.
A laminator with laminating pouches (or you can buy self adhesive laminating pouches on the internet which don't require the laminating machine).
You will also need scissors to cut out the activities and velcro dots to stick them together.
And, of course, if you want to make it into a book, you will need a hole punch and a folder / binder or ribbon to tie it together.
Here is how to bind a busy book
You can bind a busy book with a hole punch and a binder/folder or use ribbon to tie the book together (like the image below).
I hope your toddler enjoys the book as much as mine has and if so, please share this post with your mum friends who's kids will love it too.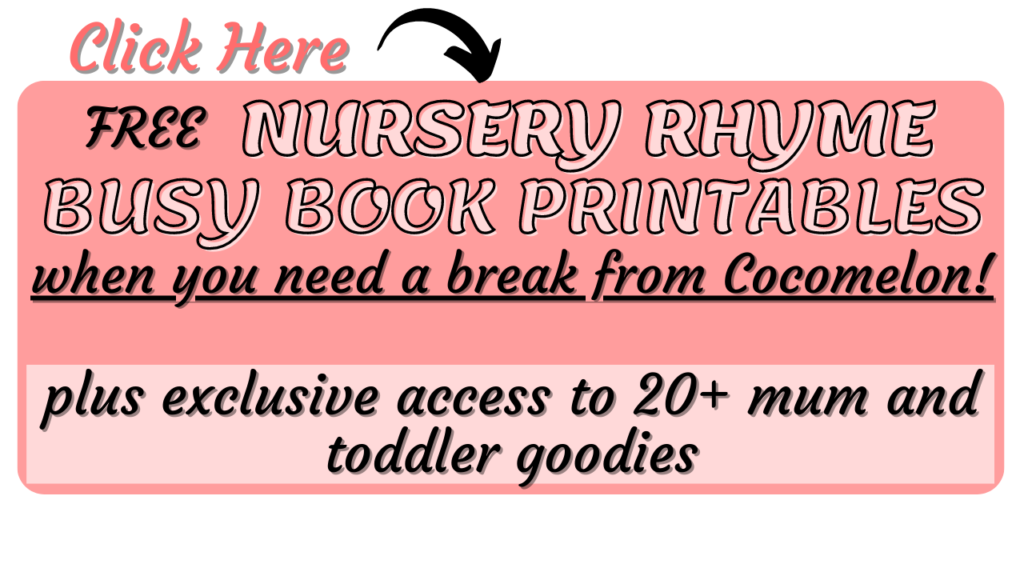 You may also like:
Free Printable Nature Playdough Mats
The Ultimate List Of Fun Activities To Do With Your Toddler
Life Cycle Of A Butterfly Colouring Pages