Here, I'll show you how to create paper cup drums in 5 minutes or less. This is a very simply musical instrument craft for young children (with a little help from an adult).
To create a paper cup drum, you will need:
A paper cup
A thin piece of cardboard
Duct tape or sticky tape
2 paper straws (these are often stronger than plastic straws)
Anything to decorate your paper cup drum with such as beads or pom poms (optional)
Double sided tape if you are sticking decorative items like pom poms on your cup (optional)
Here is the method for creating this musical instrument:
Step 1:
Use the top of the cup to draw a circle on the cardboard (see image below).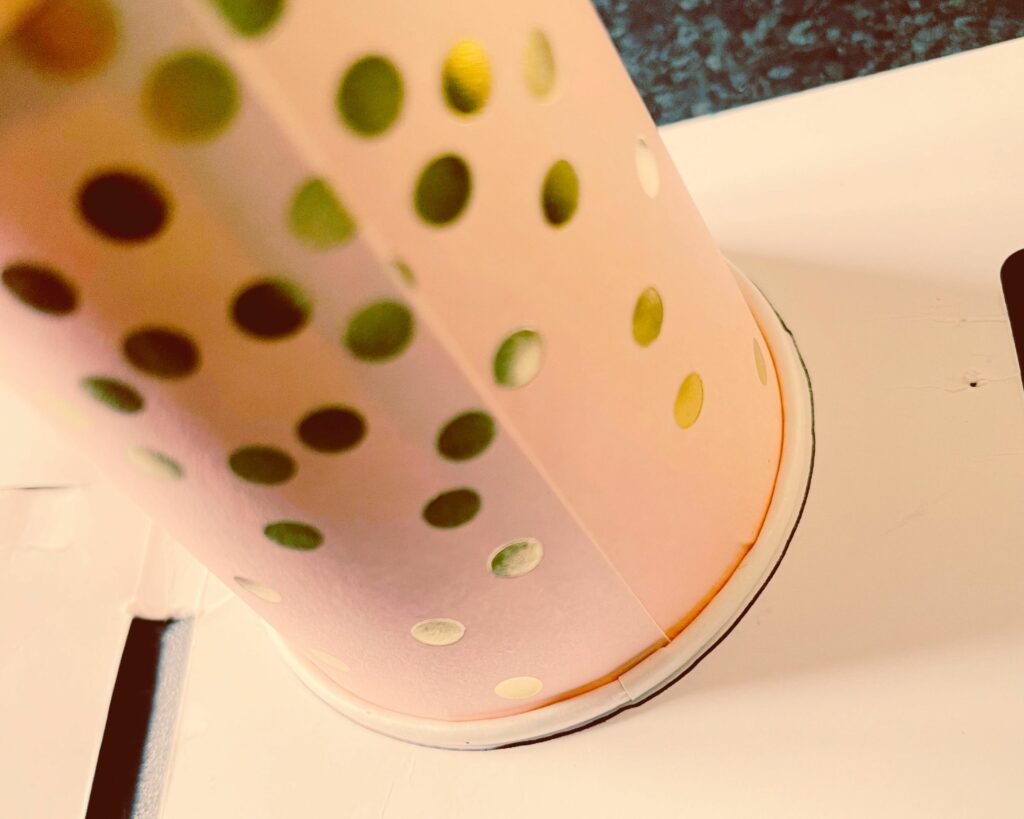 Step 2
Stick the cardboard circle on the top of the cup using the duct tape or sticky tape.
Step 3
If you have a plain cup which you would like to decorate then you can do so now using beads, pom poms or whatever you choose – you will need double sided tape to stick these on with.
Step 4
Now you and your little one can play the paper cup drums using the straws as drum sticks.
And there you have it, your home-made paper cup drum. I hope you and your little one enjoyed this musical craft.
You may also like:
How To Make A Handprint Mold Ornament
Nursery Rhyme Busy Book Printables (Free Download)