Wow, amazing news! You're pregnant and you want to know just how to announce the news of your pregnancy to family, friends, colleagues or your husband.
Well okay, I have a list of 22 fun and exciting ways you can announce your pregnancy to the people you love.
It's a happy and joyful time when you're growing a baby inside of you. And so, announcing your pregnancy to your loved ones should be magical.
I'm confident you will be able to find an exciting way to announce your pregnancy with this list I'm about to present to you.
You may also like: Positive Pregnancy Test, Now What?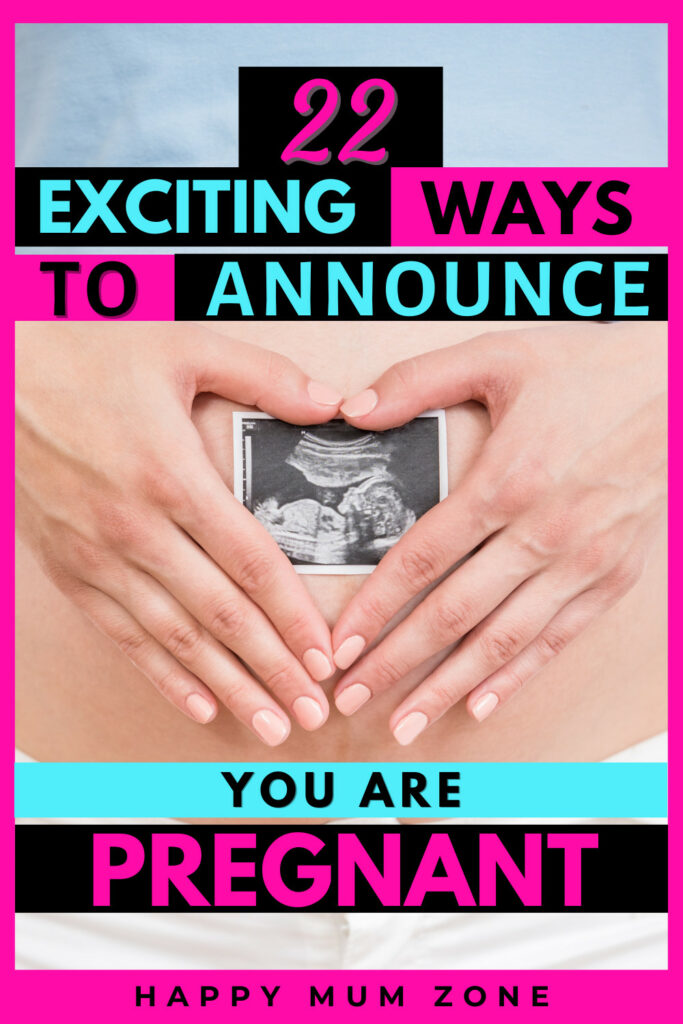 Here is my list of 22 Exciting ways to announce your pregnancy
1. Have a pregnancy announcement card
You can buy a card from a local card shop or order a personalised one on the internet from websites like Moonpig or Etsy.
If you don't want to travel to buy a card or you're too excited to wait for your card to be delivered by mail, then I have a printable card you can purchase right here.
You could also add your ultrasound photo in your pregnancy announcement card to make it extra special. Plus, a card is something you can keep long after your baby is born to reflect back on this special moment.
You can place the onsie inside a fancy box and let your loved one open it as a surprise gift. It will create a happy memory of your pregnancy announcement when your baby can wear the onsie after they are born.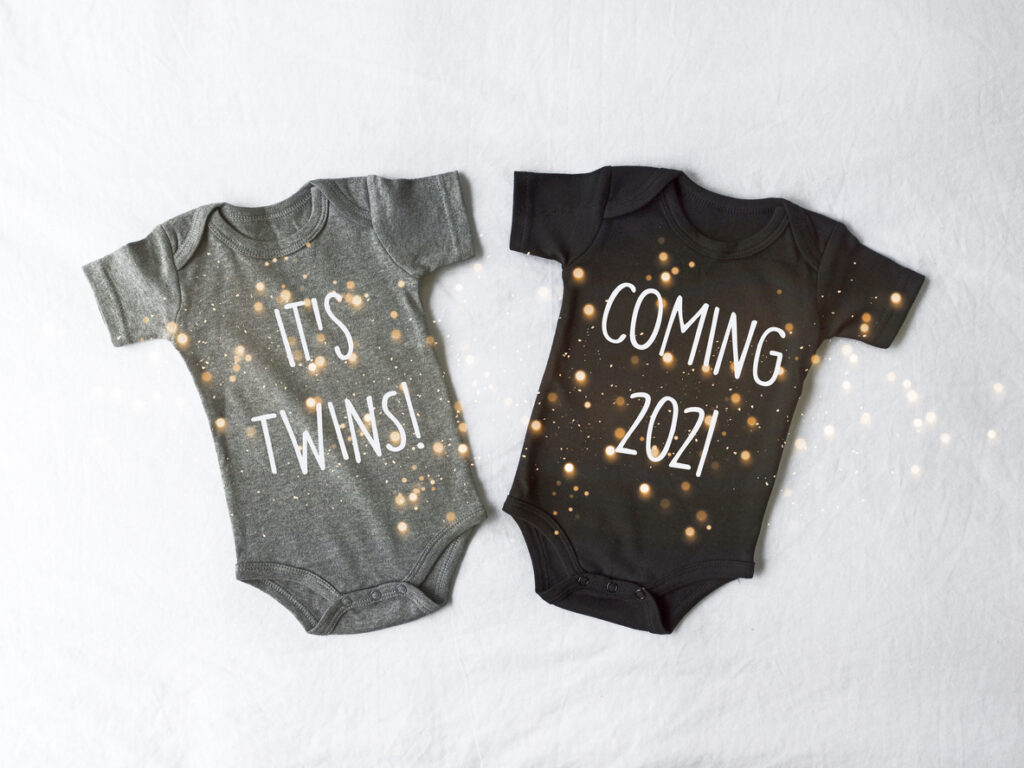 3. Use your positive pregnancy test
Put your positive pregnancy test in a keepsake box and let your loved one open it. You can then keep your pregnancy test stored safely in the box so you always remember the time you found out you were pregnant.
You may also like: When Do You Start Showing In Pregnancy
4. Have a pregnancy announcement scratch card
This is a pregnancy announcement card with a twist. A pregnancy announcement scratch card is a card that your loved one will have to scratch with a coin to see the news that you're expecting a baby. It will be a nice surprise for them to see that it's not a normal shop-bought scratch card.
You or your loved one can later display the mug proudly in your home to always remember the occasion.
6. Show your loved one your ultrasound photo
They say a picture is worth a thousand words so you can let your ultrasound photo do the talking. You could put your ultrasound photo in a box or a frame and let them open it as a wonderful surprise gift.
7. Use a letter board to display your message of the good news
You can create a lovely display of your message with a letter board and take beautiful photos of the board to remember your pregnancy announcement. And afterwards, you can re-use the board for any other future events.
8. A pregnancy announcement t-shirt
Buy a pregnancy announcement t-shirt for the person who you're announcing your pregnancy to. You can get a t-shirt specially for brother's, sister's, aunties, uncles, grandparents and so on.
You may also like: When To Tell Work You're Pregnant (And Tips On How)
9. Buy a t-shirt for yourself with a message that you're expecting.
If you buy yourself a t-shirt, you could put a hoodie over and unzip it open when it's time to deliver the good news.
10. Make a pregnancy announcement video
Want to get creative with announcing your pregnancy? If so, why not shoot a video and play it to whoever you're announcing your pregnancy to. Here are 7 musical pregnancy announcement videos you can use as inspiration.
11. Create a canvas with your message on
You can create a canvas with a message saying you're expecting a baby. You can then display it in your home and reveal it to other's when the time comes.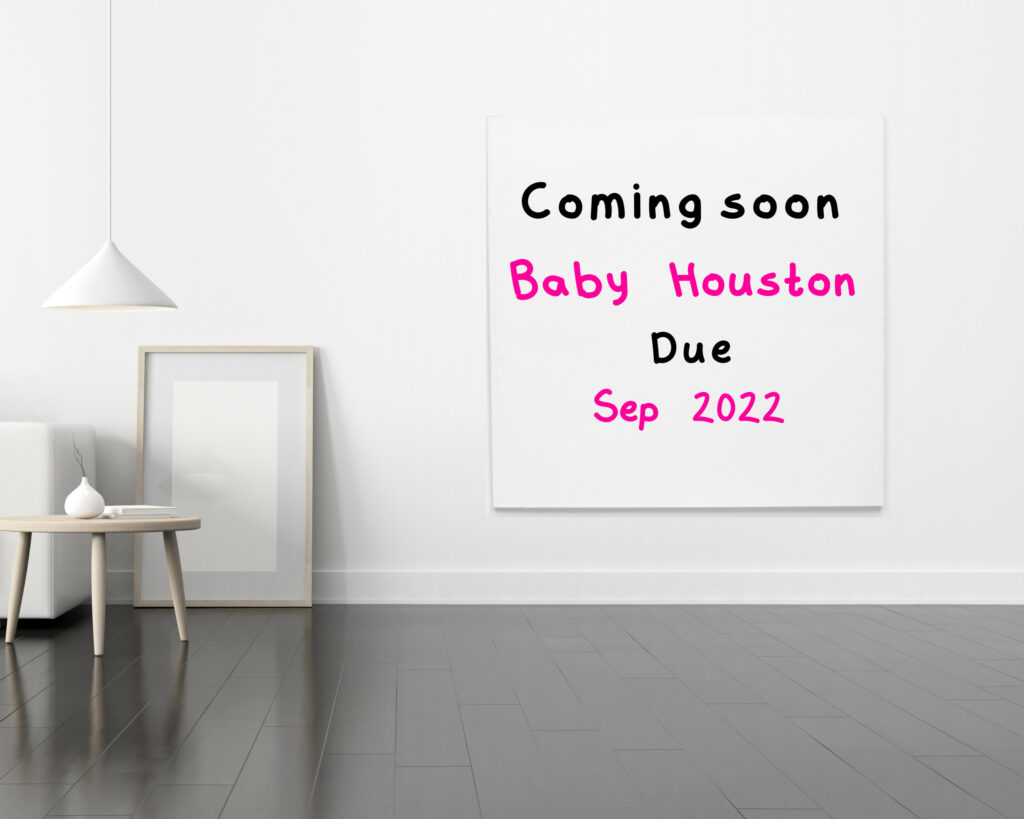 12. Share the news over social media
Let people know you're expecting over social media by sending them a photo of your news. Here are 27 fun ways you can announce your pregnancy over social media.
13. Try a pregnancy announcement ornament
You can inform your loved ones of your pregnancy with an ornament from Etsy. You can also get seasonal ornaments if you plan to announce the news of your pregnancy at Christmas or any other special time of year.
Your loved one will have to piece together the puzzle to reveal your fantastic news. It's a fun and engaging way to reveal that a new baby is coming and you can keep the jigsaw as a memorabilia of the occasion.
You can get a Canva pregnancy announcement template for free (or paid) then edit, save and send it as an image or simply show it to friends and family in person.
16. Announce it with a wine label
You may not be able to drink wine now you're expecting a baby, but I think having a pregnancy announcement wine label is one of the most nicely surprising ways to reveal your exciting news. Seeing your pregnancy announcement message on a wine label will probably be the very last thing your loved ones will expect.
17. Get a pregnancy announcement egg
Have a pregnancy announcement quail egg that cracks open to reveal the message that you have a baby on the way. This particular quail egg comes in a box to protect the egg.
You can get a photo frame with a special message that you're expecting. Then you can add your sonogram photo inside the frame and have it as a keepsake after your announcement.
19. Write a message on a balloon that you have a baby on the way
You can write your pregnancy announcement message with a permanent marker pen and that should prevent it from smudging on the balloon. You can also tape your ultrasound photo to the balloon to make it even more special.
20. Create a family tree graphic with your unborn baby added
You can either create a family tree online with a tool like Canva or find a done for you one in Google to print out. You could even draw one out yourself if you're any good at drawing.
You may also like: Pregnancy Expectations Vs Reality (By Trimester)
21. Share the news in a lovely poem
Why not write a beautiful and heartfelt poem that you're expecting a baby then read it out to your loved ones. Or place the poem in a box and let your family or friends read it out.
22. Decorate a cake with a message of your wonderful news
Simply write out a message with icing on a cake and surprise your loved ones with it after a meal. Or you could use a cake topper to tell people the good news.
I hope these 22 exciting ways to announce your pregnancy have helped you figure out how you want to share your brilliant news with the people you love. If you think this might help any other expecting mums then please share the post.