There's nothing quite like listening to some cheerful, upbeat music that gets your body moving. Young kids love to be active and these movement songs help them to exert some of that energy they never seem to run out of.
We can't get enough of music in our house and we love following along to movement songs.
What's not to love about music? It can lift your spirit making you feel happy and energised, plus it's great for your physical health.
Action songs also help to develop toddlers and pre-schoolers concentration as they require young kids to follow instructions.
Are you ready to get pumped up and follow some cool dance moves? Why not grab yourself some maracas, shakers or drums so you can play along to the music as you move… and don't forget to put on your dancing shoes!
With these 15 movement songs, you're bound to find a song you'll enjoy getting active to
This movement song will get you wiggling different parts of your body, even your eyes and lips. It's really fun and entertaining.
If you have some maracas to shake, grab them now to join in the moves of these two ladies who are shaking their maracas up, down and all around.
The Learning Station Youtube channel has a number of action songs available for you to move to. With this particular song, you and your little one can count and march to the rhythm of the tune.
This music video is animated and features a boy and girl dancing while moving certain parts of their body. It's a great video for teaching toddlers about parts of their face and body.
5. Jump! – By Patty Shukla Kids TV
Now, this song will get your child really active and energised as it's almost 3 minutes of jumping with small breaks in between.
This song is perfect for helping young kids to use their imagination as they can pretend to be dinosaurs and stomp their feet around the room.
The video features illustrations from the We Are The Dinosaurs book written by Laurie Berkner and illustrated by Ben Clanton.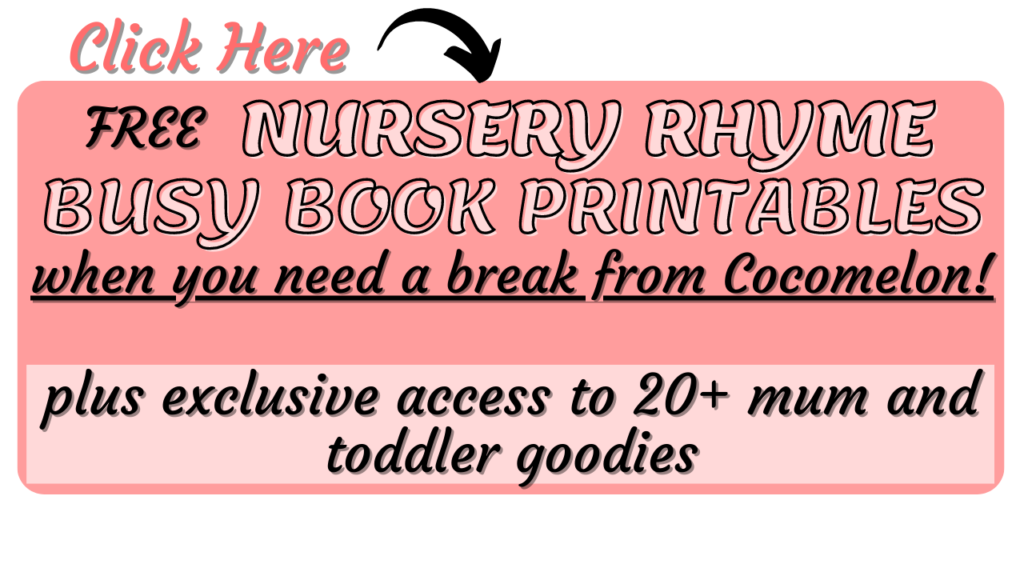 This is a traditional song that you probably have already danced to before now.
Several people can join in and you can all hold hands when you sing "Whoa the hokey pokey". The movements may be a little complex for young toddlers but I'm sure no matter your child's age, they will love joining in the dancing and singing.
I don't need to say very much about this one because I'm sure you already know it. By now you have likely heard of the Baby Shark dance and maybe your little one has already mastered the moves to the song – if not, then give it a go!
Want your kid to sleep well tonight? Then let your little one bounce along to this song as it will make them burn so much energy, they'll be exhausted after.
It will help your toddler / preschooler to use their imagination and it's a great song for playing at Easter.
Okay, we love Super Simple Songs in our house and their channel is highly educational. This particular song encourages your little one to walk, run, hop, tip toe, jump, pretend to swim and sleep. The dance also speeds up at the end of the song so you can go really fast.
Another song that everybody knows but quite an easy one to follow the moves to, that's why it's perfect for young kids. It will also help them to learn parts of their face and body.
Get your kid shaking, clapping, wiggling, jumping, jogging and stretching all their sillies out to this. It's fun, light and enjoyable for everybody no matter what age you are.
Fancy a bit of hip hop to dance to? This will get your head bopping and body moving up and down. It's easy to follow and requires you to shake your hands and hit them on the floor.
This song will help your toddler and pre-schooler learn parts of the body such as their eyes, nose, ears and shoulders.
This is one that we love doing in our home. It's an action song about riding on a pirate ship and the waves swaying the ship in different directions. It also helps toddlers and preschoolers to develop their weather vocabulary.
You may also like:
Teaching Toddlers About Emotions (Free Emotions Chart included)
The Ultimate List Of Fun Toddler Activities
5 Toddler Musical Instruments You can Make In Just 5 Minutes
Let me know what's your favourite song to dance to
Are there any songs that you love that I haven't mentioned above? If so, let me know so my kids and I can dance to it too.